All things that are COLD are NOT COOL. 
I guess we snuck one in on Friday night @ The Rainbow Room January 22, 2016 with Evan Sherman Big Band.
It might have been COLD outside as the Blizzard descended up on New York City on Friday night January 22, but it was "HOT" in the Rainbow Room. Let me tell you.  Glad I was there!   I had sung earlier with Evan and small group. At this point I was in the balcony, yelling, ONE MORE TIME. (LOL)  Unfortunately .....Saturday night was canceled.
Here's why.........
This is the morning after the gig. We are totally SNOWED IN at this point in New York City. 
I went to the car to get my Snow Boots that have been in my trunk since March 2015, when I had to dig out my car to get to the airport to go to Thailand ( the first time in 2015) Now I'm back from Thailand ( January 1st 2016) and wondering why I left 95F weather behind. Ouch! All jokes aside, Besides that FLU I had last week, I'm ok.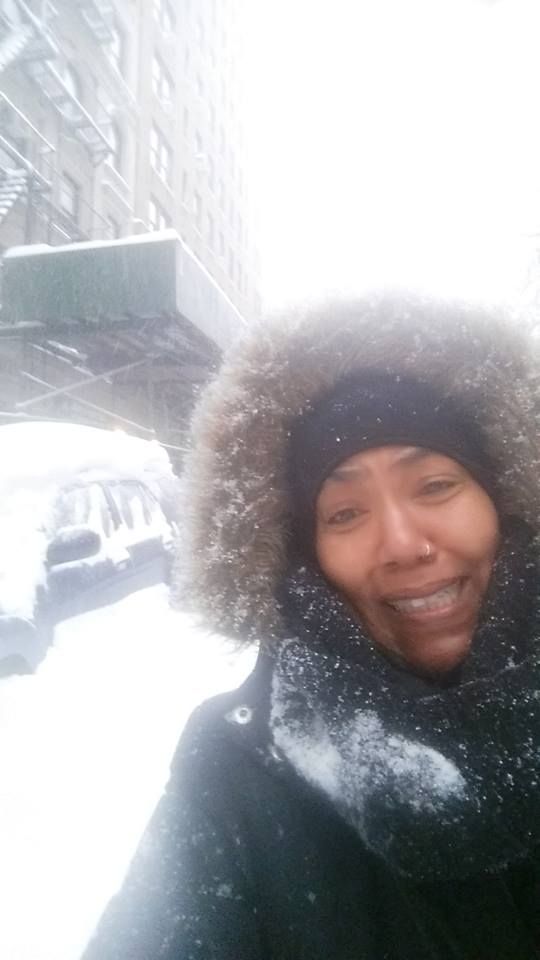 ).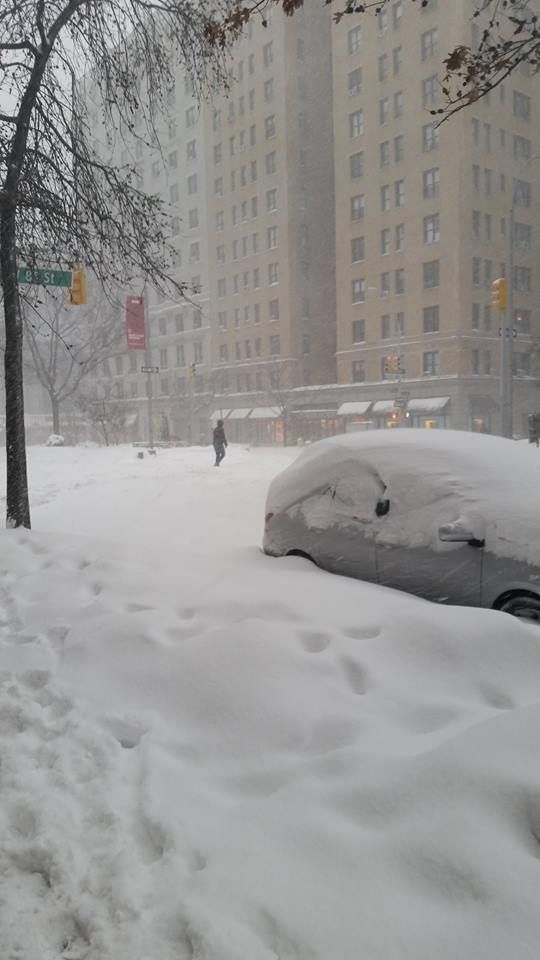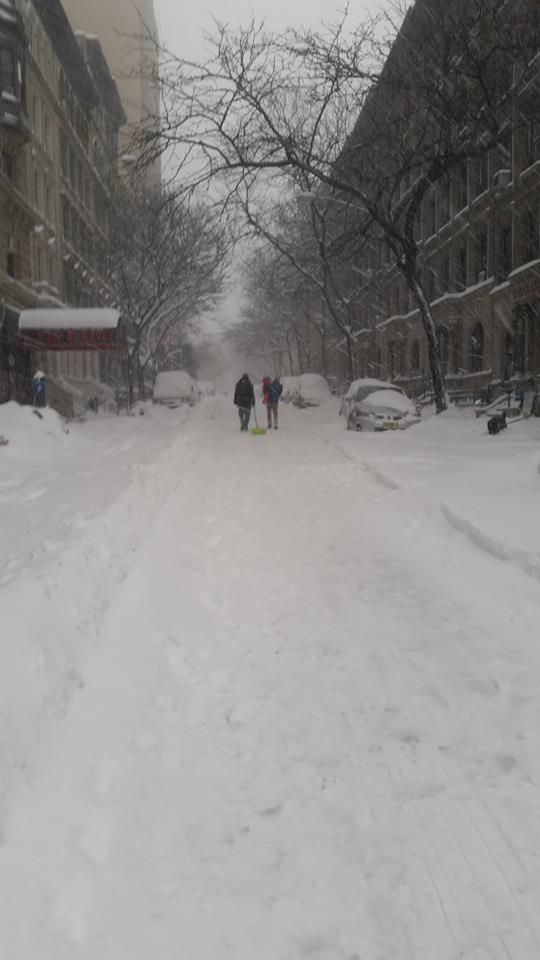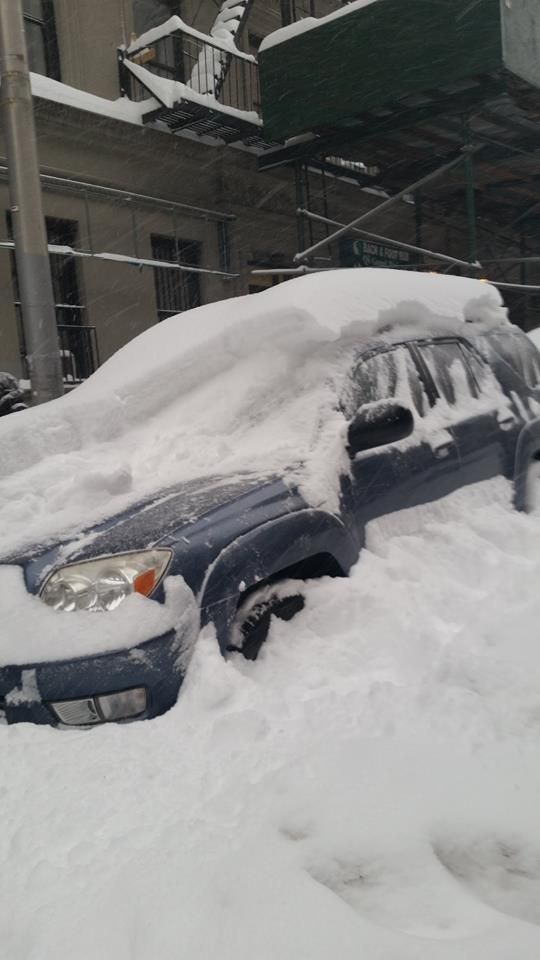 I went out to see just how deep it was. I couldn't find my car. I decided to knock a bit off just to check the depth.